Is it Illegal to Drive Barefoot in Illinois?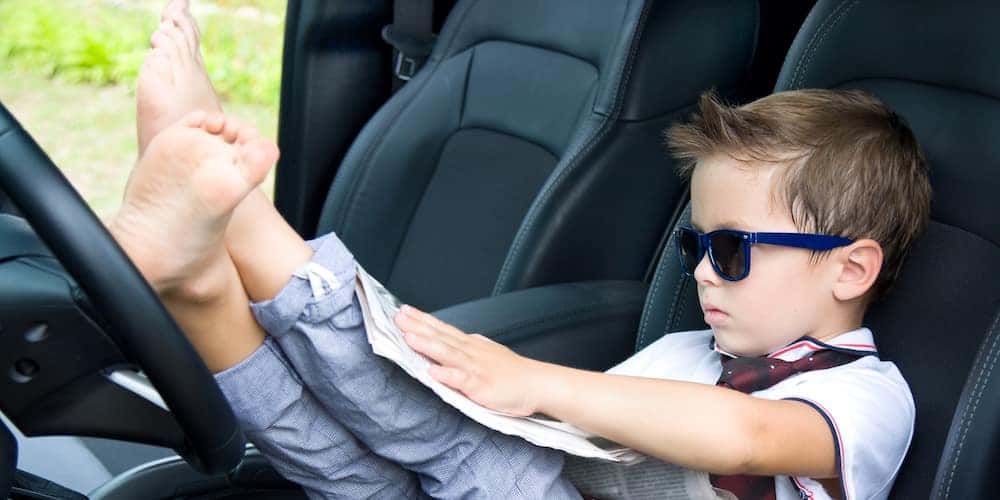 When the first real days of spring and summer hit Central Illinois, it's tempting to do everything to enjoy the weather — drop the windows, open the sunroof, go for a picnic, and maybe even leave your shoes at home. But is it legal to drive barefoot in Illinois? Yes, but you should probably think twice about it. Just because it's legal to drive around Pekin or Washington without shoes doesn't mean it's safe.
Is Driving Without Shoes Safe?
While you may get kicked out of a restaurant for not wearing shoes, you can drive barefoot to get there. But you probably shouldn't — it's not as safe as wearing proper shoes while driving.
Regardless of whether there's rain, snow, sleet, or mud around Pekin, any leak or spill could put fluids onto your pedals, making it easier for your foot to slip off the gas or brake.
Deciding to give your feet a break after a long day? Taking your shoes off behind the wheel comes with its own dangers if a shoe finds its way behind your brake or gas pedal, stopping you from using them.
Even if you're driving perfectly, someone else may not be, and shoes offer another layer of protection to your feet during an accident.
If you do get in an accident and are found at fault, driving barefoot could constitute reckless driving if it contributed to the accident.
Remember, it's not just you out there on East Peoria roads; be aware of the barefoot driving risks you're willing to take. While you may enjoy the free feeling, we actually recommend keeping some spare shoes in your trunk as part of your roadside kit.
Learn More Driving Tips, Tricks, and Laws from Sam Leman Chrysler Jeep Dodge Ram FIAT Morton!
Although barefoot driving may seem like a laughing matter, driving without shoes can pose some safety concerns, and we suggest you're only barefoot behind the wheel when your car is pulled over. It's also a good idea to wear a normal pair of shoes when driving — put the golf shoes back in your bag after hitting the links. Have questions about other driving trivia, like how many miles tires can last or how often to chance your oil? Don't hesitate to ask us when you stop by for a test drive or your next service appointment.
More From Sam Leman Chrysler Jeep Dodge Ram FIAT Morton
CDJR had a big impact at the 2020 Chicago Auto Show! CDJR was in attendance and highlighted a variety of exciting updates, including Jeep Gladiator news and the redesigned 2021 Chrysler Pacifica. Take a look at some of the newsworthy highlights from Sam Leman Chrysler Jeep Dodge Ram FIAT Morton, and be sure to keep up with us throughout the rest of…

Counted among the most exciting pickup trucks this year, the 2020 Jeep Gladiator has shoppers talking all the way from Pekin to Metamora, asking important questions about its engine specs. Curious? Here, you'll find available Jeep Gladiator engine options and specs, straight from Sam Leman Chrysler Jeep Dodge Ram FIAT Morton. Do the 2020 Jeep Gladiator mpg, towing capacity, horsepower, and capability…

The 2019 Jeep Cherokee ranks in the top 15 of U.S. News and World Report's list of compact SUVs. What places it in such high esteem among critics and Pekin area drivers alike? An exciting list of features available across its many trim levels makes the Jeep Cherokee 4×4 and other models especially attractive. Like…