What Does Liability Insurance Cover?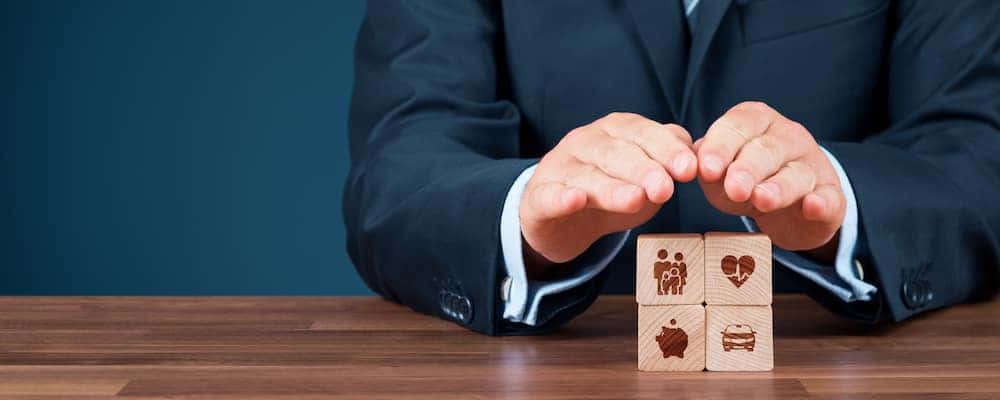 Auto liability insurance consists of two parts, both of which are required by law in most states. Most might know that one part protects against bodily injury, while the over covers property damage, but what does liability coverage actually pay for? The answer is quite simple: if you, the driver from Washington or East Peoria, is the party at fault in a car accident, then your automobile liability insurance will cover the costs of the damaged party's medical expenses and/or repairs.
Few drivers have the capacity to cover these costs out of pocket, so knowing that your insurer will pay can help to give you peace of mind on the road.
How Does Liability Insurance Work?
The state sets minimum coverage requirements for bodily injury liability insurance, and it also sets a minimum liability limit for collision coverage. Of course, drivers who want to make sure they're protected will often have the ability to expand their coverage in significant ways. Many programs provide coverage for the following effects of bodily injury and property damage:
Bodily Injury

Pain and suffering
Medical bills and emergency services
Long-term rehabilitation and nursing care
Lost wages or earnings

Property Damage

Repair or replacement of auto parts and components
Major vehicle damage
General property damage to housing or other forms of personal property
Injury to pets
Don't forget: liability insurance exists to protect victimized drivers against the results of mistakes on the road, and it won't cover the expenses of the driver who is at fault. If you want to be protected, you'll need to work with your insurance company to find an additional plan that works for you.
Setting Your Liability Coverage Limits
When you're setting up your liability insurance coverage, your agent will want to discuss coverage limits with you. You can split your limits by plan, or set a single limit for both bodily injury and property damage. Here's what you need to consider before going into that conversation:
A split liability limit will empower you to select different maximum coverage limits for different injured parties and for all forms of property damage.
When you choose a single limit, the lump sum of your total coverage will be spread out across all injured parties and damaged properties.
Learn More About Insurance Coverage with Sam Leman Chrysler Jeep Dodge Ram FIAT Morton
If you want to have the best possible experience when you're purchasing your next new vehicle, you'll need to understand all of your financing and insurance options. Thankfully, Sam Leman Chrysler Jeep Dodge Ram FIAT Morton near Pekin is here to help! Keep up with our blog for more tips, or find out how to get pre-approved with our finance department today!
More From Sam Leman Chrysler Jeep Dodge Ram FIAT Morton
The new Jeep Renegade is quickly becoming a favorite among drivers in Pekin. While our team truly loves this incredible ride, you don't have to just rely on our opinion. The experts at Autotrader.com dubbed the 2021 Jeep Renegade as the "most off-road-capable and arguably the most characterful contender among subcompact SUV/crossovers." The head-turning style…

Are you hoping to find a new SUV that can take on tough tasks and look good while doing it? If so, the available Jeep Cherokee colors offer the options you crave. You can design a custom Jeep Cherokee with the 12 tones at your disposal. Whether you prefer a bold look or a subtle…

While you may be familiar with the off-road prowess of the new Jeep Cherokee, the fuel-economy ratings offer similarly impressive stats. What are the 2021 Jeep Cherokee fuel economy ratings? Below our Sam Leman Chrysler Jeep Dodge Ram FIAT Morton team will examine the following: 2021 Jeep Cherokee Mileage Ratings 2021 Jeep Cherokee Engine Options 2021 Jeep Cherokee Performance Features New Jeep…